Yesterday was such an exciting day!
You see, we had the chance to celebrate my sister's birthday.
ALL DAY LONG.
But.. I mean.. she is sooo incredibly cute,
and thus celebrating her being on this earth for 23 years is nearly as fabulous as she is!
So, for her 23rd birthday I feel like a list would be appropriate.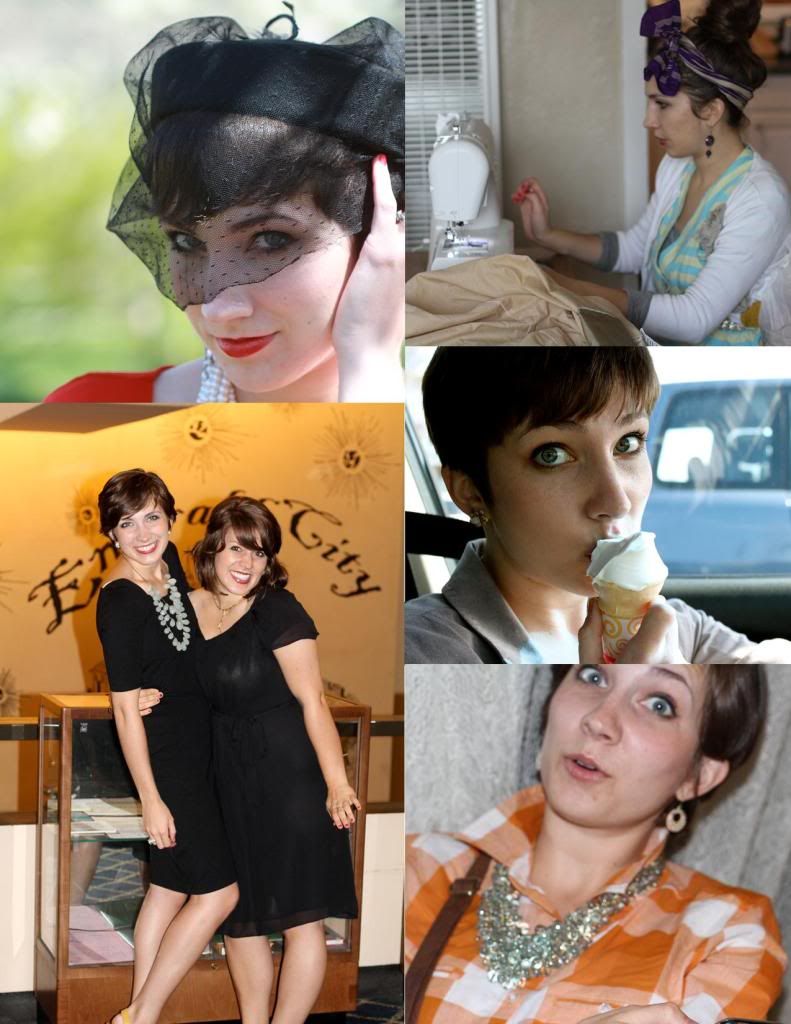 23 Things for my Best Friend's 23rd Birthday:
1-We eat cupcakes together.
[only Sweet Tooth Fairy though...]
2- She makes me Sunday dinners at her house.
3- She has the ability to make me feel beautiful when nothing else can.
4- She loves to cook, and experiment with said cooking.
5-She has quite the silly side.
6- She has a love for anything vintage.
7-She also has great taste for expensive things, and knows how to work a budget.
8- She has quite the sense of honesty. [is blunt the word?]
9- She somehow pulls off whatever the heck she wants.
10- She wears heels with socks.
11- She is a kindred spirit to Audrey Hepburn.
12- She has the cutest marriage ever with her hubby.
13-She rocks the orange lipstick-- who else does that? [or rather does it well?]
14- We share a love for old movies.
15- We share passion for food. all food.
16-She has great freckles.
17- Her fashion confidence is ever growing.
18- She is quite mischievous.
19- She has my back.... no matter what. [to the point of assassination]
20- She is often compared to Mary Poppins.
21-...cutest kindergarten teacher. ever.
22-She is crafty.
23- She is my bestest bestest friend. yep.
I can't wait until I tell you about her surprise party :)
Love Always,
Taylor Ann