Valentine's Day.... oh, for the love.
My feelings one way or the other started my freshman year of high school.
I don't remember who I had some "thing" going with at that point.
But whether it was Ryan, Jon, or Jesse... I came to the car at the end of Valentine's day empty handed.
I waited in the car for a while, then
Jess
showed up.
She had a giant balloon that sang
this song
from the quarterback,
roses from a secret admirer,
and a box of chocolates from the "big brother" of a football player that always loved her.
Jess was a senior and was, naturally, homecoming queen and cheer captain.
And I was sitting there... so... freshman.
From then on, that is how I pictured a perfect Valentine's Day.
Roses. chocolates. balloons. boys.
And I thought,
"well, when I'm a senior..."
But it didn't happen when I was a senior.
and it didn't happen when I got to college.
in all honesty it has never happened.
But you know what?
This year we embraced it.
I gave valentines away like hot potatoes.
And we all took a break from studying to buy a costco pizza.
And painted our nails red and glittery.
Our favorite boy friends snuck in and brought us an entire cake and bucket of ice cream to enjoy with our movie.
I snuggled on my roommates lap as I watched Mandy Moore fall in love with the darling "Ben".
And finished the night with a long phone call.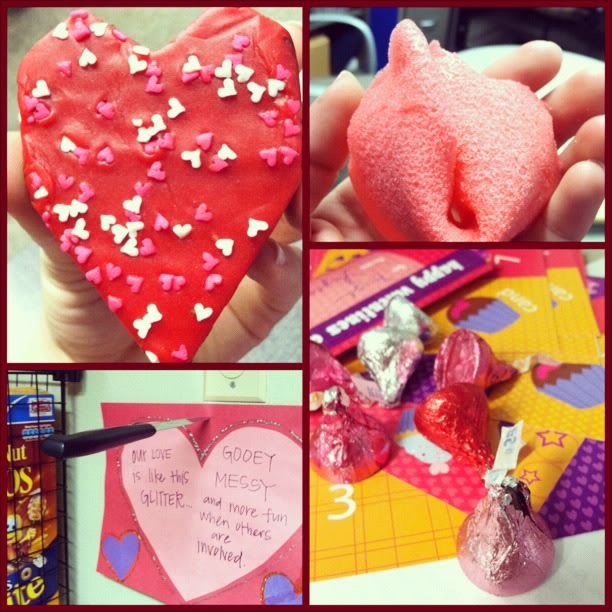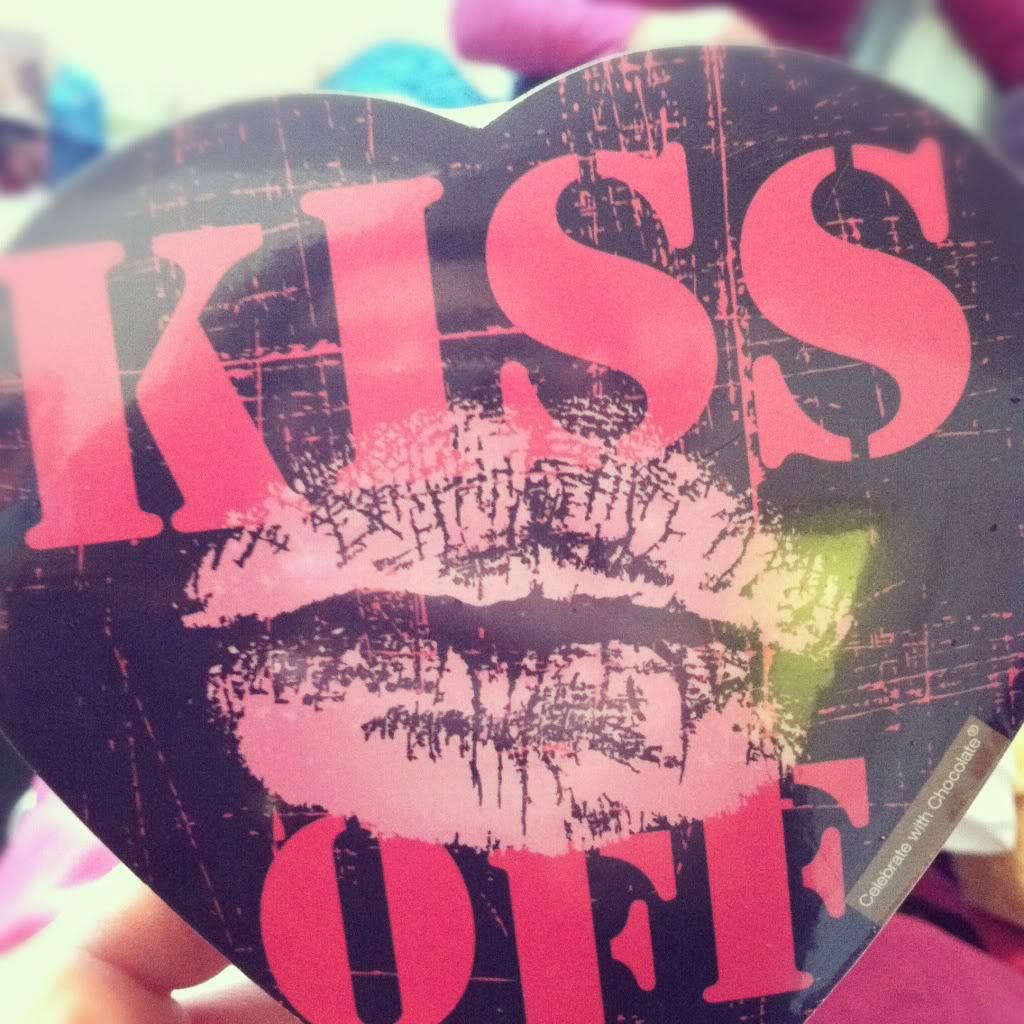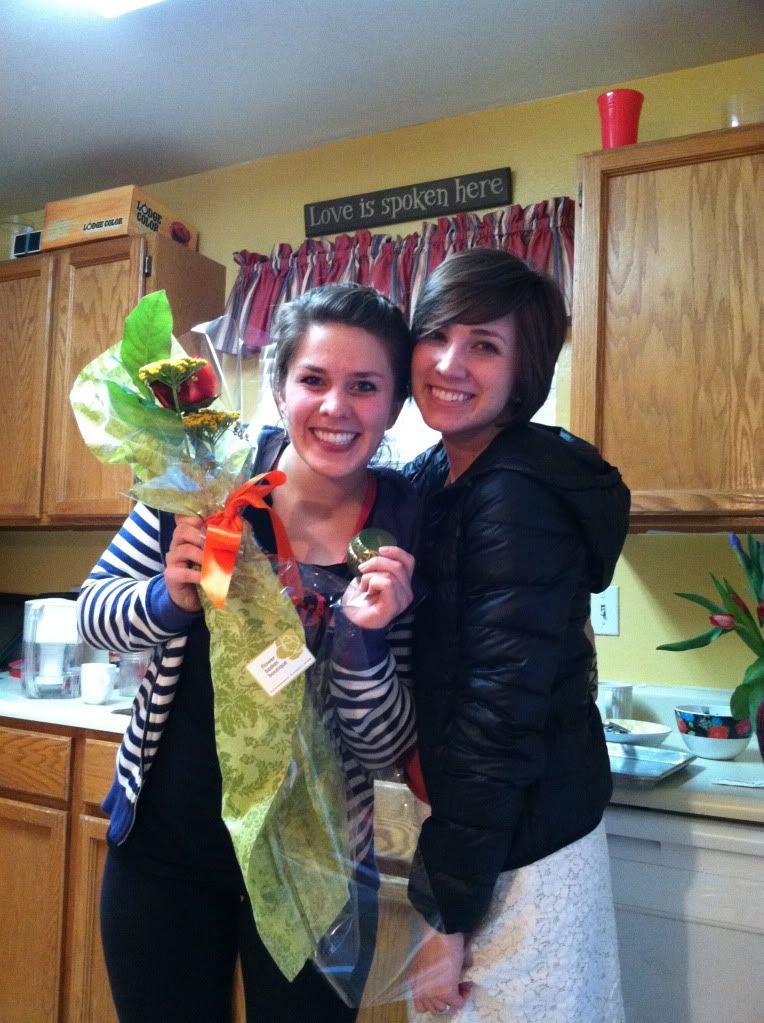 I loved everything about this Valentine's Day.
I hope you spent yours with someone who wanted to be with you as much as you wanted to be with them.